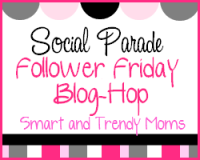 I can't believe it's Friday again already! This means only 1 day of school until Summer Vacation! I have no idea how I am going to keep these crazy kids occupied all Summer. Guess it's time to start planning! At least for the next couple months we will be PLENTY busy with Andrew playing baseball. He plays on a team for the city recreation department and also on an All Star Tournament Team. I think he's going to play 2nd base this year which is awesome because he is really good there! Such an athlete he is! We are so proud of him.
In other news, Baby Aiden is getting HUGE! 3 1/2 months old already and he is a whopping 16 lbs. He is really holding himself up good now! The colic has passed and he is such a happy baby, always laughing and cooing at his big brothers and sister! He is such a Mama's boy too!
Some friends of ours gave us this awesome Evenflo Exersaucer. Aiden LOVES it. It has all the bells and whistles and he is fascinated by the colors and sounds.
I can't believe that the Ice Cream Trucks are already out here where we live too! I have already had to break it to the kids that we will NOT be buying ice cream from them every day so not to make a habit of it. It usually costs anywhere between $5-9 for one stop which I find completely absurd! I can buy 3 BOXES for that price. *lol* I snapped a pic of them the other day from inside...I could see the look of horror on the ladies face as 3 kids aged 8 and under tried to figure out what they could buy with $5. I keep thinking maybe if my kids drive them crazy enough they won't come back but they always do. Haha Good thing Drew is so good in Math so he was able to figure out what they could get to make sure there was no change left. Of course he is smart enough to figure out that he could get the $2 Spongebob and that only left $1.50 Screwballs for Josh and Emma. Smart kid.
I hope you all have a wonderful Memorial Day Weekend making lots of wonderful memories with your families!