This post brought to you by
PartyLite Simple Pleasures Holiday Sweepstakes
. All opinions are 100% mine.
PartyLite has been around for as long as I can remember and is the world's #1 direct seller of premium candles and home-fragrance products. Sold through home parties and on-line in the U.S. and in 17 other countries, there is a PartyLite party going on somewhere in the world every 18 seconds.....I thought that was pretty cool!!! PartyLite has close to 60,000 sellers worldwide and more than 12 million people attend PartyLite parties every single year. That's a lot of partying!!! And PartyLites aren't just parties, they are FUN parties that can bring friends and associates together for one reason....to buy PartyLite candles! People love the way that PartyLite candles look, smell and burn so it's no wonder they are so popular!!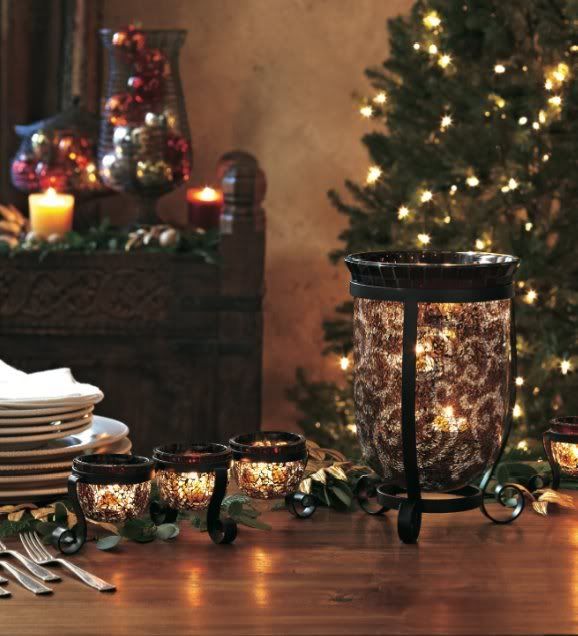 If you host a
PartyLite party
, you can earn a slew of Free products which is a major perk. I love to have parties just because I love to entertain and to have my friends and family members over for good company and good food and PartyLite seems to be a good reason to host a party! Hosting a party also helps you redecorate your own home at little or no cost by earning you scented candles, candle warmers, home decor accessories, reed diffusers and more!
!!
PartyLite also tends to have a lot of sweepstakes too like their
PartyLite Simple Pleasures Holiday Sweepstakes
where they just gave away lots of cool prizes! Check out the
PartyLite Facebook
page to keep up with the latest and greatest in PartyLite products and to find out about special monthly offers online for party hosts and guests!!! You can also check out their albums to view the newly released PartyLite Winter/Spring 2012 Catalog!!!