This post brought to you by Comfort and Harmony. All opinions are 100% mine.
Having nursed all four of our children when they were babies, nobody knows the importance of a good nursing pillow like I do. I was still in the hospital with our firstborn when my wonderful husband went and purchased me one as a surprise after watching me struggle to breastfeed our son.  That was eleven years ago and while it was a great product, there were features missing that I would have loved it to have had. Thankfully, now more the a decade later, I have the mombo nursing pillow and I don't know how I ever nursed four children without it!I 
I recently received a Mombo nursing pillow in the greatest pastel green color. It is perfect for a boy or a girl and I loved the print on both sides.  My favorite part was that it was ready to use right out of the package. I was also able to quickly and easily insert the removable vibration unit which was a plus. The Mombo Nursing Pillow is the only product of its kind with this vibration feature which is a relaxing and soothing way to help babies relax and calm down.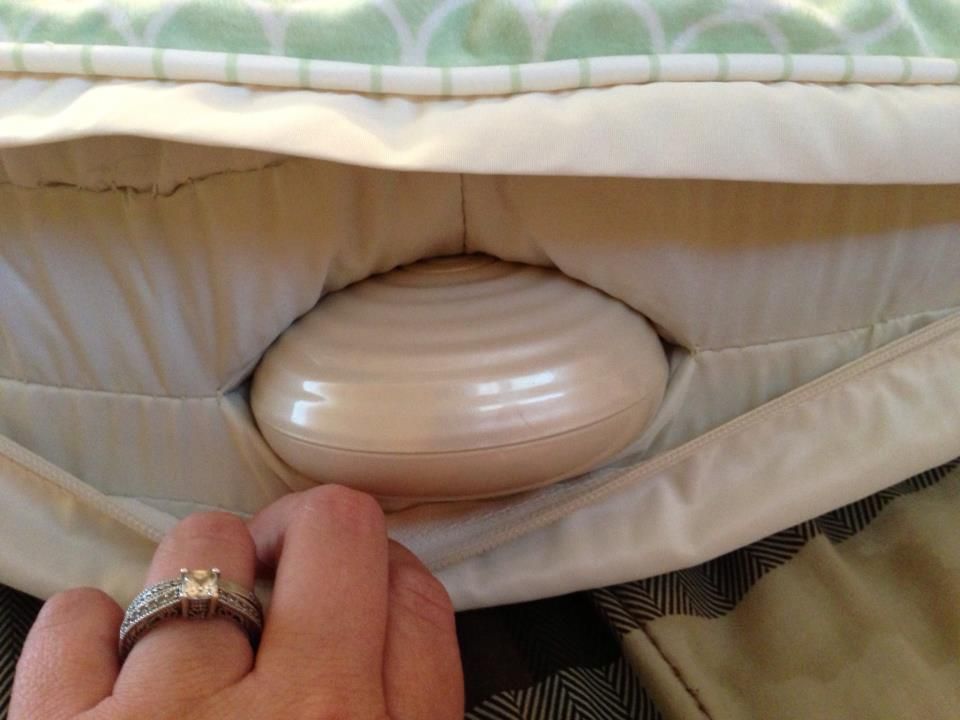 I made a video so you can see some of my favorite features of the Mombo and you can see why I think it's the best nursing pillow on the market today! I love the double sided, Firm2Soft technology that allows you to use the firm side for nursing and the softer side for lounging. I still have bad memories of breastfeeding my babies and my arms falling asleep. This is not a problem with the Mombo! It gives awesome support so your baby can lay securely on the pillow with plenty of support. 
Hurry over to Babies R Us and pick up one of the many patterns and prints available. You will love the different options available and you and your baby both will appreciate everything thist awesome nursing pillow has to offer. 
Be sure to connect with Comfort & Harmony on Facebook and follow Comfort & Harmony on Twitter!