This post brought to you by White Cloud. All opinions are 100% mine.
I have always had a soft spot in my heart for the hospitals in the Children's Miracle Network because without them, thousands of children would not get proper care each and every year. These hospitals mean so much to the families that utilize them and I absolutely love the service they provide to children.  I was really touched when I heard that White Cloud had teamed up with CMN Hospitals back in January to have their tissue boxes designed by children who were receiving treatment at the hospitals. The top 10 submissions were posted to the White Cloud Facebook Page where fans voted on their favorite designs. The top 3 winning designs have been printed on White Cloud Facial Tissue boxes and are now on sale for a limited time, exclusively at Walmart! In addition, the winner's hospitals will be presented with a $15,000 donation on behalf of White Cloud.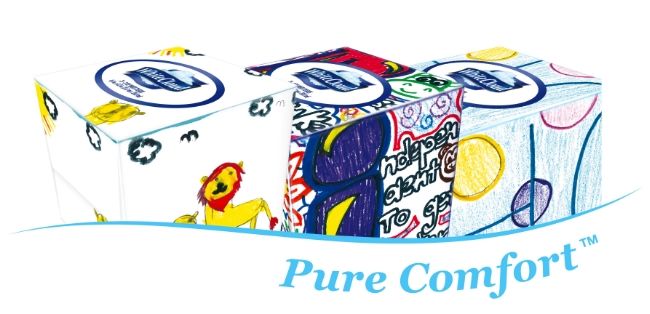 White Cloud is a brand that is exclusively carried by Walmart stores around the globe. The White Cloud Facial Tissue is only available in select markets so feel free to use the White Cloud Store Locator to see if these products are available in a store near you! You can also be on the lookout for a $.75 off coupon in July's All You Magazine! 
You can connect with White Cloud via their Facebook page above or you can also read more on the White Cloud Twitter Page. There are also some really cute craft ideas on the White Cloud Pinterest Page so if you are feeling crafty, be sure to check it out.